Dr. Preston Carter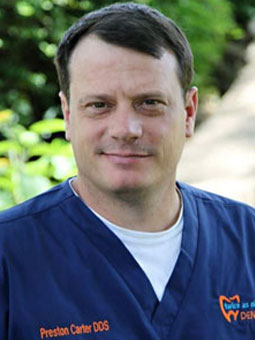 Dr. Preston C. Carter, DDS
Dr. Preston Carter was born and raised in Texarkana, where he graduated from Arkansas High School. After graduation, Dr. Carter earned a B.S. degree in Agronomy at Louisiana Tech and then went on to get an M.S. Degree in Agronomy at the University of Arkansas, Fayetteville. For the next 11 years, Dr. Carter worked as a chemical researcher and technician for two national chemical corporations. It was during this time that Dr. Carter realized his true calling was dentistry.

During the Fall of 2007, Dr. Carter enrolled in Dental School at the University of Tennessee Health Science Center (UTHSC) located in Memphis Tennessee. Dr. Carter's education at UTHSC focused on the fields of periodontics, removable/fixed prosthodontics, restorative dentistry, and endodontics. While in school Dr. Carter also received a scholarship for his work in the management of orofacial pain.

After completing his degree in general dentistry at UTHSC, Dr. Carter was eager to give back to the community he grew up in and he moved back to Texarkana. Dr. Carter worked as an associate in private practice and at a children's clinic prior to entering into his own practice at Twice As Nice Dental. Consequently, he enjoys treating patients of all ages and has experience with a variety of procedures ranging from simple fillings to dentures. With his unique background, Dr. Carter knows that life can take many unexpected turns; and it requires hard work, commitment, and more than a little faith to achieve your dreams. As your dentist, Dr. Carter is committed to providing you with the best in personalized dental care by giving you a customized treatment plan for your optimal dental health. He and his staff make it their priority to give you the highest quality of dentistry in a friendly environment.

Dr. Carter has been married to his wife Manjula for almost 25 years and they have two children. His hobbies include designing and making electric guitars and reading to keep up with the latest in modern dentistry.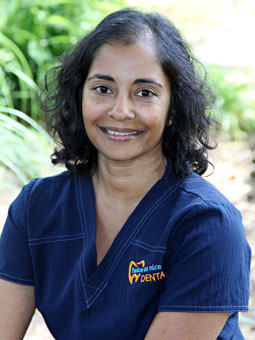 Manjula - Office Manager
As the office manager for Twice as Nice Dental, I am responsible for making sure that everything runs smoothly so that Dr. Carter and our assistants can provide quality care for our patients. My main duties include scheduling patients, managing insurance billing and accounts, and making sure we do not run out of basic supplies like toilet paper! It is a challenging job but I enjoy the challenge. I enjoy being able to take care of our patients and helping them with their questions. I have the privilege of working with a truly talented and dedicated team, who make my job fun even on a tough day!

My background is in horticulture. Prior to working at Twice as Nice dental, I worked for the University of Arkansas for many years as a research scientist. Following that, I worked for the Dixon Gallery and Gardens in Memphis, TN, as their greenhouse manager. Managing a dental office is not that different from managing a greenhouse except that you don't get so dirty! I love keeping things organized.

Dr. Carter and I have been married for almost 25 years and have two children, Luke and Edie. We are excited to be back in Texarkana where Dr. Carter grew up and to be able to give back to the community here.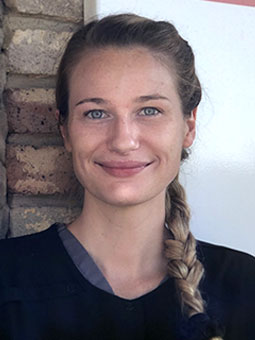 Nicole - Dental Hygienist
I am a native of Massachusettes and I graduated from hygiene school there as the class representative. I moved to the Texarkana area in 2021. I enjoy seeing patients of all ages, as well as educating to improve overall oral health. When I am not at work, I spend my time with my 3 dogs, soaking up the sunshine. I am happy to be part of the team here at Twice as Nice Dental and excited to work in such a positive environment.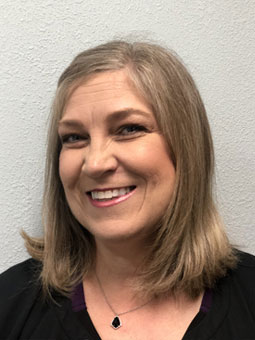 Karen - Dental Assistant
I have been a registered dental assistant for almost 30 years in Texarkana. My years in dentistry have been very rewarding to me. I love being part of making a difference in the oral health of each patient and restoring their confidence. Being part of the team at Twice as Nice Dental has been a true blessing. We are truly Twice as Nice!

I was born and raised in Texarkana. I have a wonderful husband Rick of almost 30 years. We have three children, Adam, Chad, and Ashley. We've been blessed with four beautiful granddaughter's Abby, Bailey, Klara, and Reagan.

Outside of work, I enjoy spending time cooking for family and friends, and sharing special times with my beautiful granddaughters.